NOTICE
The Showroom is temporarily closed due to relocation of new custom build premises.
Furnishings made by Indonesian craftsmen to authentic English designs by Brights of Nettlebed
PT. Hitam Dan Putih present a collection of classical furniture designed by Brights of Nettlebed, England's leading and longest established family owned classical furniture specialist (1859). We have worked with Brights of Nettlebed for almost 20 years and as interiors specialists, they can provide full design services.
Brights of Nettlebed has a collection of photograph archives recording furniture bought and sold by the family, containing thousands of items dating back to the origins of photography. Those records are available to clients as bases for bespoke designs.
To find out more please contact Tai Fox at [email protected] and please also visit www.brightsofnettlebed.co.uk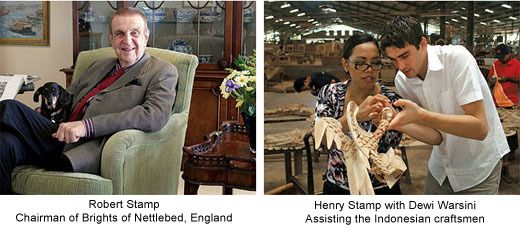 An English Heritage of More Than 150 Years
Brights of Nettlebed is a family business that can trace it's roots to 1866 with the establishment of antiques dealer, Biggs Of Maidenhead. Today, Brights of Nettlebed is owned and run by Robert Stamp and his son, Henry, and it was Robert's uncle who was the managing director of Biggs. Due to the unique partnership, we have the unique ability to create replica furniture in designs that have remained in the Brights archives for over 100 years.
Bespoke commissions
We have design facilities to create bespoke furniture for individuals or large furnishing projects. Through the Brights partnership we have supplied furnishings destined for some of the world's most beautiful homes.
Trade & Export furniture containers for Worldwide Shipment
PT. Hitam Dan Putih have a long established relationship with leading craft companies who have the experience and licences to make and export fine furniture. Our skilled team will act as your agent and follow thorough our strict quality control procedures to ensure legal and hassle free export from Indonesia.
Classical Furniture by Indoesnia Craftsmen
Rose arm chair..
$749
Gold leaf console table..
$1,195